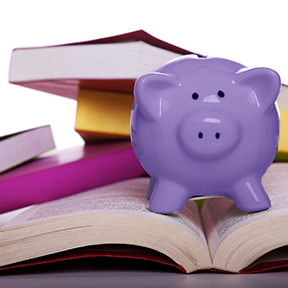 Cookies, Here's what we think you need to know
What Are Cookies?
Cookies are small text files placed on your computer or device by websites that you visit. They are very common and used by most websites. Cookies cannot be programmed, cannot carry viruses, and cannot install malware on the host computer. However, they can be used to track users browsing activities. They are often used by owners of websites to make the website work well and improve user's experience. We use cookies as follows:
We use cookies to make our website easier for you to use
We use cookies to monitor usage so we can spot trends and make improvements
We DO NOT use cookies to identify individuals (and never will)
We DO NOT store personal information in cookies
Information about what cookies are set is provided below
We believe that our use of cookies is necessary for the smooth functioning of the website. We do not believe that they pose any threat to your personal privacy or online security and we recommend that you "allow" cookies. If you "disable" cookies some essential parts of the website may not operate fully or give you the best experience.
Further Information About Our Use of Cookies
Essential Cookies
"Essential" cookies let you move around the website and use essential features These cookies don't gather any information about you that could be used for marketing or remembering where you've been on the internet. These cookies are simply to enable login, searching and filtering capabilities.
| | |
| --- | --- |
| Name | Expiration |
| .AspNetCore.Mvc.CookieTempDataProviderC1 | Session |
| .AspNetCore.Mvc.CookieTempDataProviderC2 | Session |
| .AspNetCore.Mvc.CookieTempDataProvider | Session |
| .AspNetCore.Antiforgery.9TtSrW0hzOs | Session |
| .AspNetCore.Identity.Application | Session |
| .AspNet.Consent | 1 year from set/update |
For more information about GDPR in ASP.NET Core please go to https://docs.microsoft.com/en-us/aspnet/core/security/gdpr?WT.mc_id=-blog-shchowd&view=aspnetcore-6.0.
Google Analytics
We use Google Analytics to monitor usage of the website. Google Analytics collects information anonymously. It reports website trends without identifying individual visitors (not by name or IP address).
| | | |
| --- | --- | --- |
| Name | Description | Expiration |
| _ga* | Any cookies with this prefix are related to Google Universal Analytics. This cookie assigns a client identifier by generating a random number to distinguish unique users. It is used to calculate visitor, session and campaign data and is included in each page request on a site. | 2 years from set/update |
For more general information on Google Analytics and how Google uses the data collected via this service, please go to https://policies.google.com/technologies/partner-sites.
To opt out of being tracked via Google Analytics, you can also use Google's opt-out browser add-on: https://tools.google.com/dlpage/gaoptout.